When you are creating your advert on the desktop site, you now have the option of choosing not to display the full address. You will see a tick box that says "I don't want to display the exact address".
Once you tick this box, you will then be able to edit the first line of the address only. This will allow you to remove the house number for example, which can be seen in the screenshots below.
Once you make the changes here, then once your advert goes live, only what you have chosen as the display address will be seen publicly on the site.
You can also edit this even after your advert has gone live via the desktop site. Currently you can only make these changes yourself using the desktop site.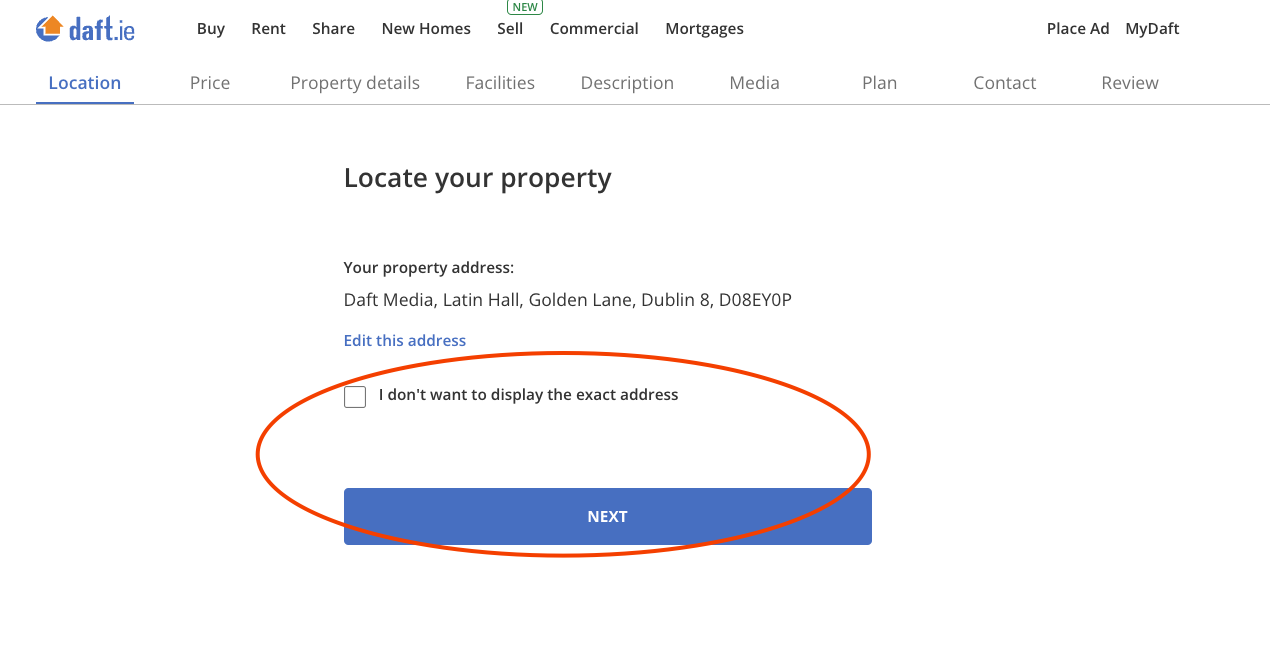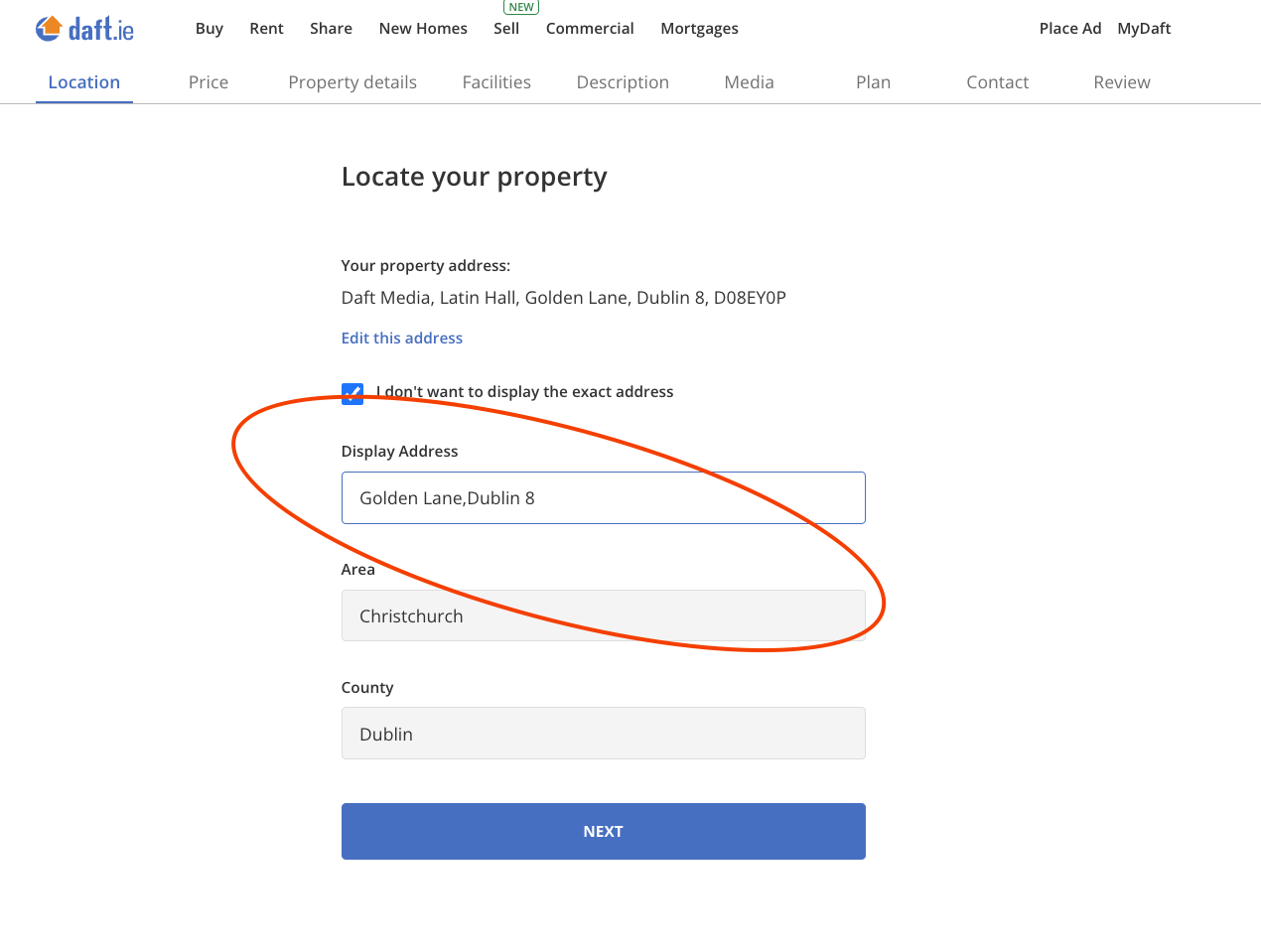 Please also be advised, edits can only be completed that comply with our House Rules. This means all addresses for properties on Daft.ie must be accurate and cannot be changed to nearby towns.
You can contact our Support Team via support@daft.ie for any other queries.